Alienware's New M15 Gaming Laptop Is Thin but Extremely Powerful
The first thing comes into everyone's mind when they hear Alienware is about gaming laptop with a bulky design. However, that might change today as Alienware announced their newest gaming laptop M15 with a thinner body but still equipped with power.
Alienware M15's body is made up of aluminum allow with a weight of 2.17 kgs and a measurement of 383 x 274 x 21 millimeter. There are two color options for M15, the nebula red and epic silver. Unlike the other laptops, M15 has a numeric keypad similar to a normal keyboard with a colorful backlighting. It also has three 3.0 USB slots, HDMI 2.0, Thunderbolt port, and ethernet port. Another good feature of this new laptop is the Alienware Graphics Amplifier eGPU support.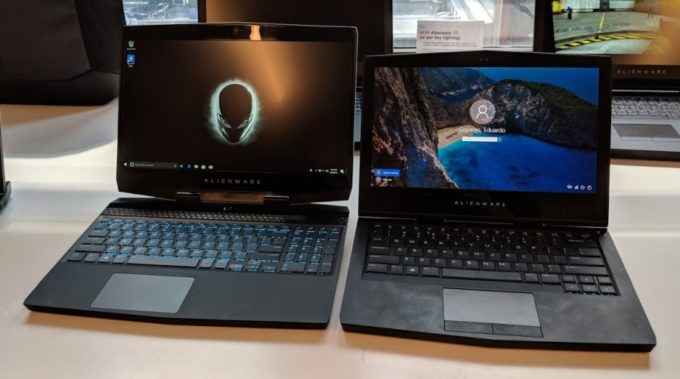 Digging further of its specs, Alienware M15 is powered by 8th Gen Intel Core processor. You can select between 1070 Max-Q, 1060 OC, and Nvidia GeForce GTX 1050 Ti for the graphics. While components produce a lot of heat that may damage the laptop, you don't worry anymore as it was cooled down by Alienware Cyro-Tech 2.0.
Inside the new Alienware m5 you will find an 8th gen Intel Core processor with choice between Nvidia GeForce GTX 1050 Ti, 1060 OC, and 1070 Max-Q graphics. These powerful components are cooled via Alienware Cryo-Tech 2.0. Portability is enhanced not just by the dimensions and weight of this device, buyers can specify up to a 90Whr battery with a claimed 17 hours of untethered life.
As of now, Alienware M15 is not yet available in the market. But Dell has confirmed that it will be available for purchase starting on October 25 for $1,299.
What do you think of this new Alienware gaming laptop? Are you considering to buy it? Let us know your opinion in the comment below.