Black Clover Chapter 256 Spoilers, Prediction, and Recap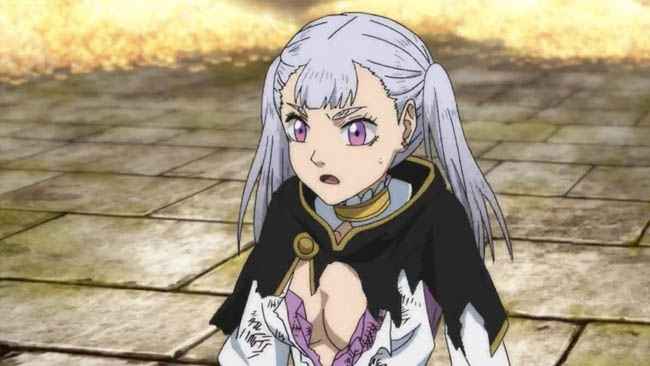 Yuki Tabata just showed how destructive and violent the enemies of our heroes. Following the release of Chapter 255, fans are now waiting to read Black Clover Chapter 256. Raw scans and spoilers of Black Clover are usually being leaked ahead of its release date. But right now, we still don't have it yet. However, that doesn't stop us to predict and guess what may happen in the next chapter of Black Clover manga.
Black Clover Chapter 256 Predictions
In the upcoming chapter, fans are going to see the power of Yami, as he deals against the enemy in front of him. In the previous chapter, we have witnessed the overwhelming power of Megicula. Noelle tried to use her strongest attack against the enemy but it seems that it didn't do anything. As they continue fighting, Vanica told Noelle that she remembered someone who she fought in the past. It was Acier, Noelle's mother, who got a similar armor as Noelle. While things are heating up, Lolopechka was taken as a hostage by Vanica and escaped.
Noelle was left with nothing but only the reason that she should get stronger to take back Lolopechka. Noelle is one of the main characters of the series and it seems that the author is giving more development and improvement for the character.
Just before the previous chapter ends, we have confirmed that there will be an epic fight in the next chapter between Yami and Dante. Assuming the story will continue with the two characters, we will be seeing the fruit of Yami's 6 months of training. There's a huge chance that a clash between demonic power and the power of darkness will happen.
Black Clover Chapter 256 Release Date
The 256th chapter of Black Clover manga series will officially release on July 5th on Viz Media and Manga Plus. The new chapter will also be available in the next issue of Shueisha's Weekly Shonen Jump magazine.
About Black Clover
Black Clover follows the story of Asta, a boy born without any magical power. Asta dreams of becoming the next Wizard King and with the help of the devil inside him and his friends, he starts striving to achieve his dream.
Black Clover is a Japanese manga series written by Yuki Tabata. The manga series was serialized by Shueisha in February 2015. Since its serialization, the manga already reached 28 volumes. In October 2017, studio Pierrot released the first season of the anime adaptation of Black Clover.