Black Clover Episode 149 Release Date, Wiki, and More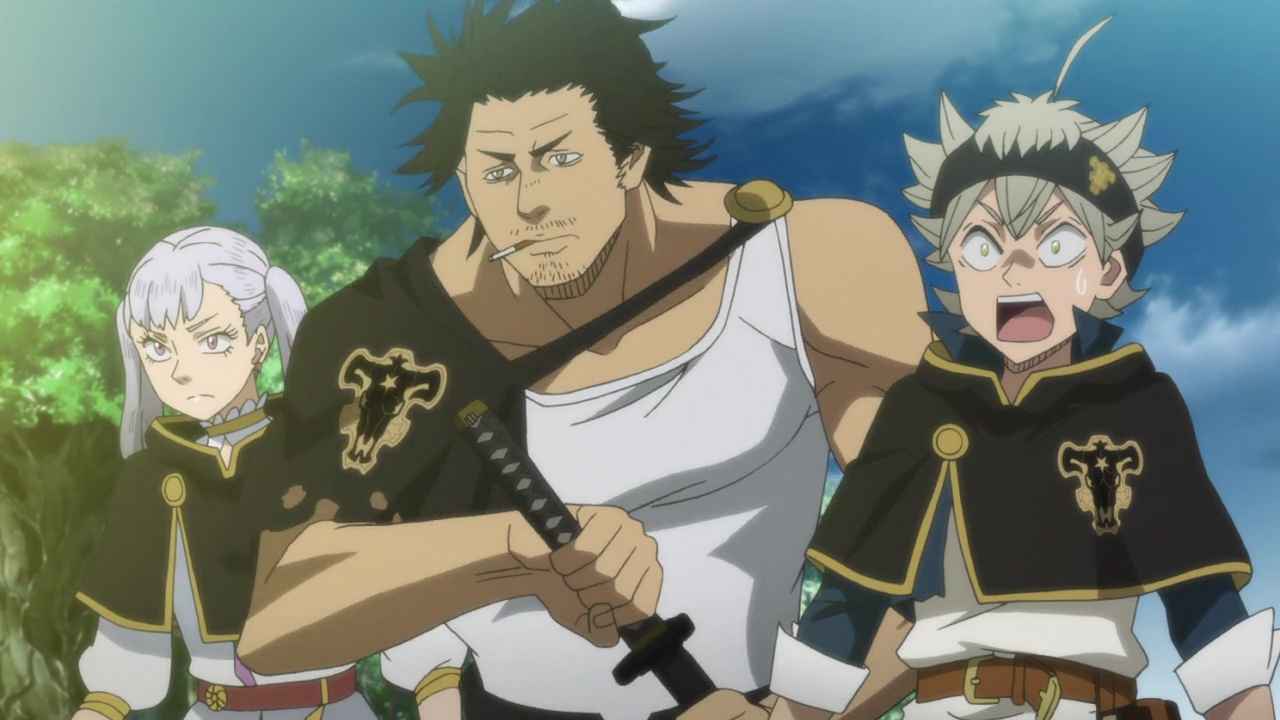 Two Things We Need to Find 「ふたつのさがしもの」 is the 149th episode of the anime adaptation of Yuki Tabata's Black Clover series.
Release Date Date
Black Clover Episode 149 will be released on October 27, 2020, at exactly 6:25 PM (JST).
Summary
The episode covers the mini-adventure of Asta, Finral Roulacase, Noelle Silve, and Captain Yami Sukehiro. After witnessing that Lolopechka collapse, the three immediately rushed to see what really happened to the Queen.
On their arrival, Gadjah confronted the Black Bulls, but later on, they were granted to enter the palace. After learning that it was just a stomachache, Yami returned to the Clover Kingdome, while Lolopechka revealed that the preparation for the training of the Magic Knights is complete. While doing so, she revealed that her glasses are missing and it was taken by a beaver named Mugi.
Asta, along with Finral and Noelle, immediately went to where the beaver to retrieve the glasses. First, Finral used her magic to take the glasses from the beaver but he was bitten by it. Next is Noelle who also used her magic to chase down the beaver, but she suddenly stopped upon seeing its cuteness. Lastly is Asta, who used a fish to bait and trade the glasses.
Back to the palace, the three Black Bulls members returned the stolen glasses to Lolopechka. Unexpectedly, Lolopechka falls down which shatters her glasses. Upon seeing what happened, Gadjah came in with a case full of new glasses.
In the Clover Kingdom, Julius brings Nero to a locked door and asked her to open it using her power. The room was full of books and upon entering, Julius took the book containing the tool that was created by Lemiel. Julius told Nero that he will be asking the Magic Tool Research Lab to develop this tool to help Clover Kingdom citizens with weak mana.
Preview Images
Here are the preview images for the Black Clover Episode 149 titled Two Things We Need to Find.
Magic and Spells
Magic Used in Episode 149
Communication Magic
Spatial Magic
Sealing Magic
Lightning Magic
Water Magic
Creation Magic
Spells Used in Episode 149
Fallen Angel Gate
Fallen Angel Flapping
Valkyrie Dress
Inverse Release
About Black Clover
Black Clover follows the story of Asta, a boy born without any magical power. Asta dreams of becoming the next Wizard King and with the help of the devil inside him and his friends, he starts striving to achieve his dream.
Black Clover is a Japanese manga series written by Yuki Tabata. The manga series was serialized by Shueisha in February 2015. Since its serialization, the manga already reached 28 volumes. In October 2017, studio Pierrot released the first season of the anime adaptation of Black Clover.