How to Get Flare Gun in Fortnite Chapter 2 Season 3
Epic Games has just released Fortnite update 13.20 that marks the arrival of a new weapon in the game. This weapon is the flare gun which will be pretty useful to win the game. The flare gun is one of the most requested weapons since then. And now, the developer has finally added it in Fortnite. But how can you get the flare gun weapon in Fortnite Chapter 2? In this Fortnite guide, I will be sharing you the details on how you can obtain this weapon in the game.
How to obtain a flare gun in Fortnite?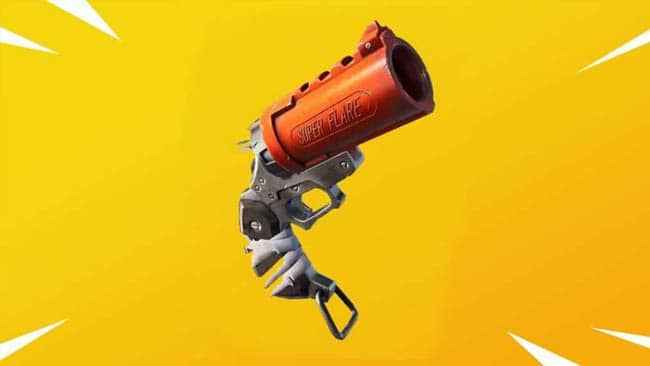 To get the flare gun, players just need to loot the supply drops, chests, and other loot boxes in the game. Apart from looting, flare gun also spawns in different parts of the map. There are no exact locations where you can grab the flare gun. However, there's a huge chance that you can grab one from looting.
In Fortnite, the flare gun can shoot up to six shots which will do 60 damage to your enemies when you hit them. Unlike the other weapons in the game, the flare gun only takes a total of 1.5 seconds recoil. Once you used all the shots of the flare gun, it will automatically disappear in your inventory, making this weapon as one of the disposable items in the game.
The flare gun is far way slower than the other weapons in Fortnite. In fact, if someone shoots you with a flare gun, you can easily dodge it. However, not because you dodged the incoming rocket, you're already safe. No, because it will explode and when you're still in the blast radius, your character will still receive some damage.