Indicted PC Keyboard Controls
Indicted, developed by 616 Games, has officially been released. If you're planning to play this horror game, here are the default Indicted controls to help you get started.
You can change these default Indicted keybindings by going to Settings > Controls tab.
Indicted Controls
W – Movement Up
S – Movement Down
A – Movement Left
D – Movement Right
Left Ctrl – Crouch
C – Prone
Left Shift – Run
Spacebar – Jump
Right Mouse Button – Zoom
Left Mouse Button – Fire
R – Reload
E – Use
Q – Examine
Y – Lean Left
X – Lean Right
1 – Use Item 1
2 – Use Item 2
3 – Use Item 3
4 – Use Item 4
Esc – Pause
Tab – Inventory
You can also refer to the in-game controls screenshot below: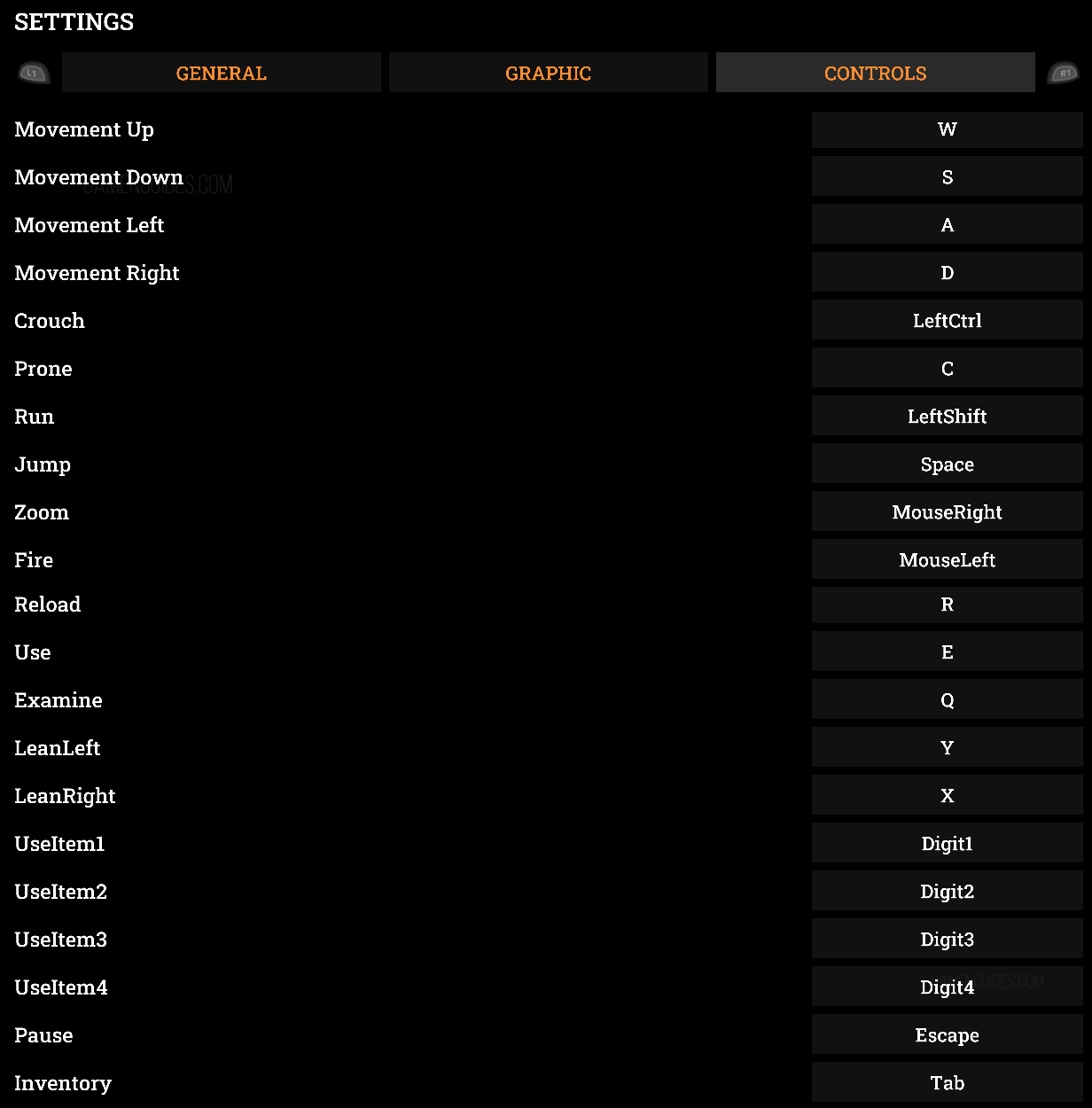 And that's every controls that you need to know for the Indicted game. Do you have any suggestions to improve this guide? Feel free to leave a comment below.