Jujutsu Kaisen Chapter 150 Has Made Fans Worried, But Why?!
Gege Akutami's latest chapter for the Jujutsu Kaisen manga series has been officially released. The new Jujutsu Kaisen Chapter 150 is now available on Viz Media and Manga Plus. While the manga is still far from ending, it seems that Jujutsu Kaisen fans are worried upon seeing the latest manga chapter.
Just like the other popular manga series from Japan, Jujutsu Kaisen is also being leaked ahead of its official release dates. Raw scans of the manga are some of the leaked materials. Seeing the raw scans of the latest chapter, Jujutsu Kaisen Chapter 150, fans disregard some of the unfinished pages and hope that the drawing will be completed on its official release. However, this did not occur on one of the pages of Jujutsu Kaisen Chapter 150.
Manga fans were able to see the unfinished drawing on the official release of Jujutsu Kaisen Chapter 150, the same as images from the leaked raw scans. The unfinished drawing was found on pages 18 and 19 of Chapter 150 during Mai's battle. Below is the preview image of the unfinished drawing that worried fans: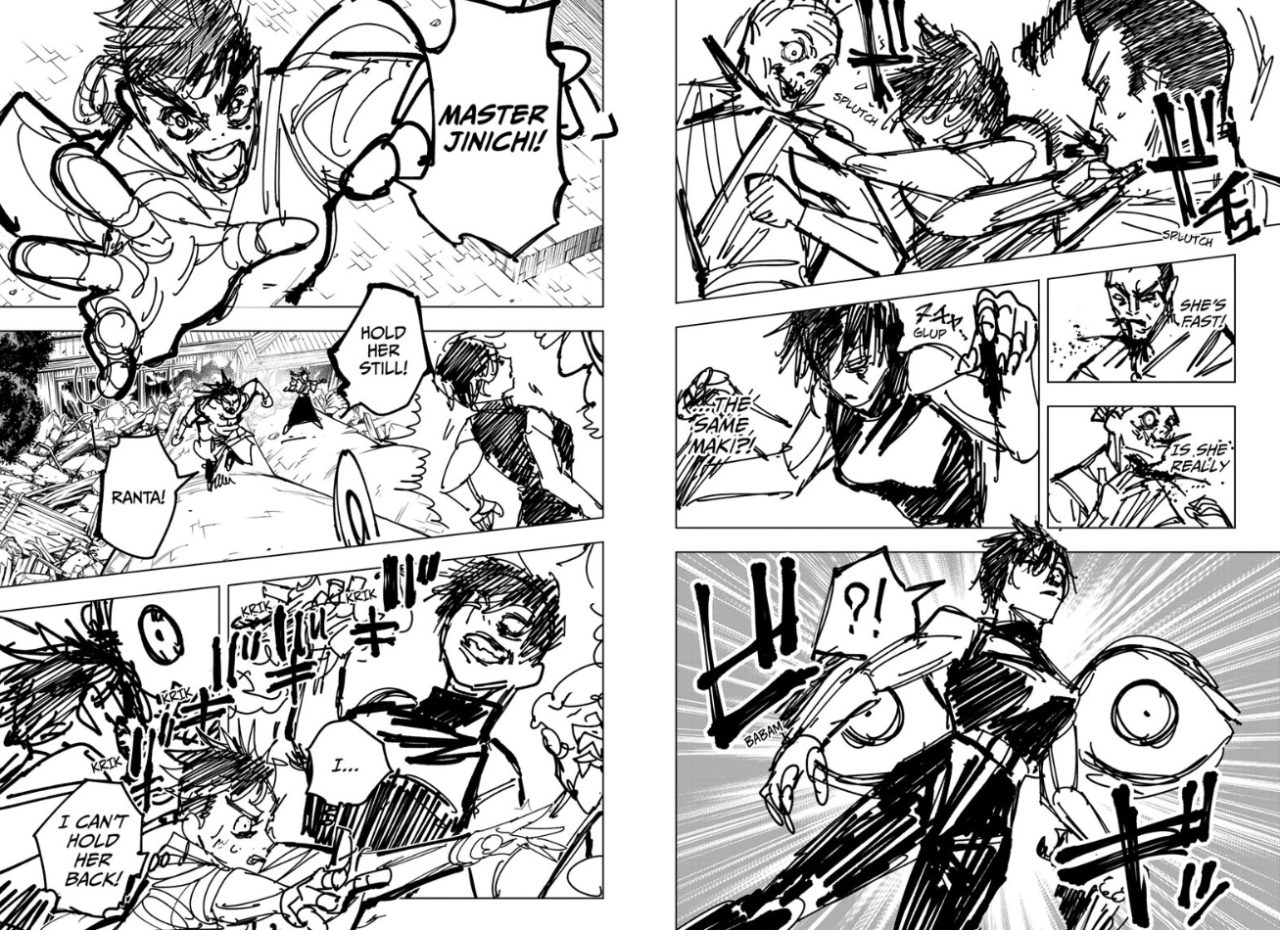 These 2 pages of the new manga chapter made some fans start to worry about the author's health status. Back on May 17th, Gege Akutami shared that he had fallen ill after doing some intensive work on his manga.
As we all know, there are lots of concerns, especially about the health conditions, that many Japanese artists are facing right now. Many fans around the world also learned that most of the artists working in Japan are being pressured and not being compensated well.