My Hero Academia Chapter 271 Preview, Chapter 270 Recap
Kohei Horikoshi's Boku no Hero Academia is getting a new manga chapter this week and we can no longer wait to see what happens next. My Hero Academia Chapter 271 is just around the corner and before it officially releases this weekend, you might want to review the previous chapter.
The events that happened in Chapter 720 surely hype fans after seeing the main villain of the series. We learned many new things about All for One and Shigaraki. Thanks to Dr. Garaki who revealed this information.
Shigaraki's status is still unknown due to incomplete procedures and the upcoming chapter may confirm the exact status of the villain. But before we jump into the Boku no Hero Academia manga chapter spoilers, let's check out the important details that we should know first.
Boku no Hero Academia Chapter 271 Release Date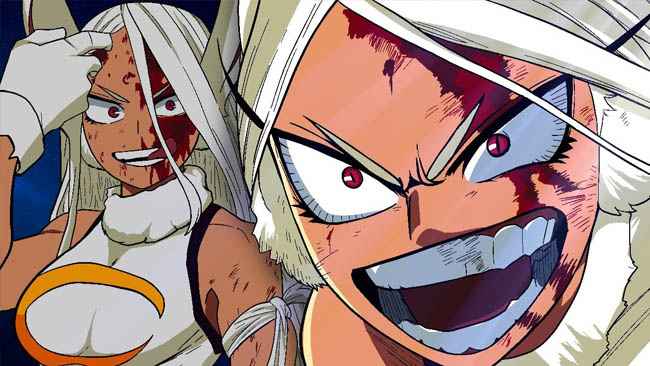 While the country of Japan is still under the State of Emergency due to the virus outbreak, it seems that the upcoming manga chapter will not be delayed.
My Hero Academia is one of the hottest manga which has been receiving a new chapter every week.  According to Viz Media, one of the official distributors of the manga, My Hero Academia Ch. 271 will be released on Sunday, May 17th.
You can read the upcoming chapter and all the previously released My Hero Academia chapters on Viz and Manga Plus by Shueisha.
Boku no Hero Academia Chapter 270 Recap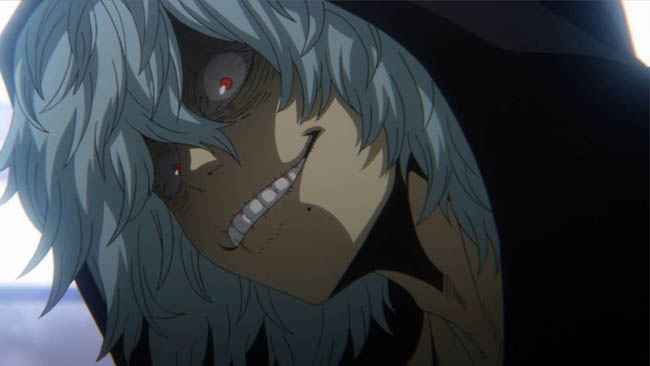 The previous chapter showcased how the pro heroes struggle to deal with the Nomus. Pro hero Present Mic took Dr. Garaki by force to where the other heroes are fighting the Nomus. Meanwhile, pro hero X-Less has been introduced in the series by dealing with Shigaraki's body who still don't have any heartbeat.
With the unfortunate events happening in the underground lab right now, Dr. Garaki shared how he progresses with the help of All for One. While he is being dragged by Present Mic, he revealed his age and the quirk he is using.
According to the villain, his Quirk is called Life Force where he can double his body's life span while sacrificing his physical mobility. The villain doctor also revealed that Eraser Head was their first target instead of Kurogiri.
The new manga spread moves to Shigaraki's inner psyche where he meets All for One and his family including his older sister, mother, and father.
The scene moved again to Garaki and Present Mic where the villain revealed that All for One already anticipated his downfall and how he entrusted all of his hard work to Tomura. There, Present Mic learned that All for One passed his Quirk to the young villain.
The Tomura's lifeless body received a huge slam as it bumps to the air while X-Less is on his side. At the same time, Deku seems to acknowledge his presence and said that he is coming.
My Hero Academia Chapter 271 Spoilers and Discussions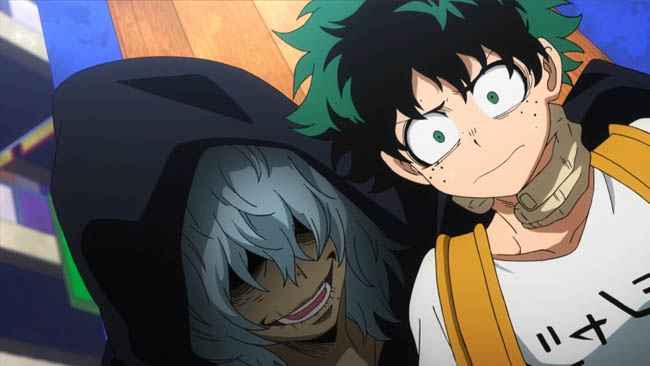 The manga chapter is usually getting leaked before the official release date. Unfortunately, we still don't have it yet. We will be updating this post once the spoilers have been leaked online.
While waiting for the official spoilers, let's talk about what are the events that may happen in the upcoming Boku no Hero Academia Chapter 271.
As we have seen in the previous chapter, it seems that Shigaraki has finally awakened after he meets All for One in his mind. If that's the case, expect that we will be seeing huge casualties on the heroes side.
With X-Less being on Shigaraki's side, he may be the one that will be defeated in the battle. There's also a chance that after defeating the hero, Shigaraki will be chasing Present Mic to take back Dr. Garaki.
Meanwhile, I still don't see Deku facing Shigaraki in this chapter. Before Shigaraki moves up, he still needs to take down all the heroes on his current location. One of the heroes that the villain might be facing Endeavor.
What do you think will happen to Shigaraki in the next chapter? Did he truly awaken with a new and enhances power?
About My Hero Academia
My Hero Academia, also known as Boku no Hero Academia, follows the story of Izuku Midoriya, a Quirkless boy who is dreaming of becoming a superhero. One day, Izuku met All Might, the number 1 pro hero. All Might decides to make Izuku the successor of One for All Quirk. Slowly, Izuku started to learn how to properly use the power that he got to save the world and become the number 1 hero.
My Hero Academia is a Japanese manga series written by Kohei Horikoshi. The manga has been serialized in July 2014 and becomes part of Shueisha's Weekly Shonen Jump magazine. Since its serialization, the series already garnered a total of 30 volumes. Boku no Hero Academia also receives its own anime adaptation and several anime films.