One Piece Chapter 921: Spoilers, Predictions, and Release Date
For sure some of you are still in a hangover for the previous Chapter 920. Well, even us are still thrilled with the revelation that happened from the last chapter.
In Chapter 920, we learned about the history of Kozuki clan, Oden's death is confirmed, Oden's wife is responsible for the time travel, and their plans to take down Kaido is about to start in Chapter 921.
UPDATE: Check out the latest One Piece Chapter 921 Spoilers and Raw Scans
One Piece Chapter 921 Spoilers and Predictions
Before we start, please be reminded that this article may contain spoilers. So, it's up to you if you still want to continue reading.
In One Piece Chapter 921, it's clear that the Wano war is about to start. For this reason, I think we will be seeing Zoro fight again. This time, Zoro might be facing Jack in the next chapter.
Meanwhile, the fact that Hawkins is part of Kaido's crew and confirmed that he's in Wano, there's a chance that he might be facing the Heart Pirates. However, I think we won't be able to see Hawkins and Law fight in this chapter, so maybe a glimpse of their future fight.
Another event that may cover Chapter 921 is the arrival of the Mink tribe and the three musketeers and the guardians. Aiming to move forward and leave Oden's Castle to start the war.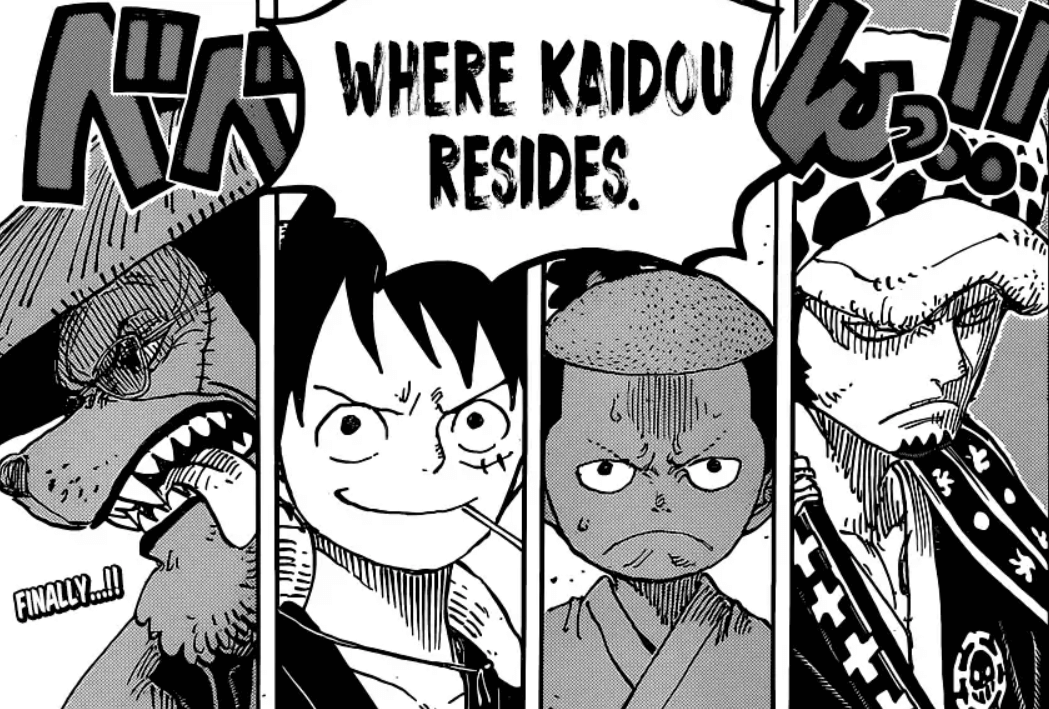 One Piece Chapter 921 Release Date
As previously predicted during the early scans of Chapter 920, One Piece Chapter 921 will be on break next week. So expect to see this new chapter on October 22nd.
More About One Piece
One Piece follows the story of Monkey D. Luffy, the user of Gum-Gum Devil Fruit, who wants to be the new Pirate King. Luffy was inspired by Red Haired Shanks, one of the most powerful pirates. Along with his pirate group named the Straw Hat Pirates, Luffy explores the vast world of One Piece in search of the treasure known as "One Piece" and becomes the new King of the Pirates.
One Piece is a manga series written by Eiichiro Oda. Since the manga has been serialized in July 1997, it already reached a total of 99 volumes. The manga series is part of Shueisha's Weekly Shonen Jump Magazine. Apart from the original manga series, One Piece has started airing the anime adaptation in 1999. One Piece has also received several anime films with the latest movie titled One Piece: Stampede that have been released in 2019.