One Piece Chapter 984 Spoilers Leaked on Reddit, Full Details Here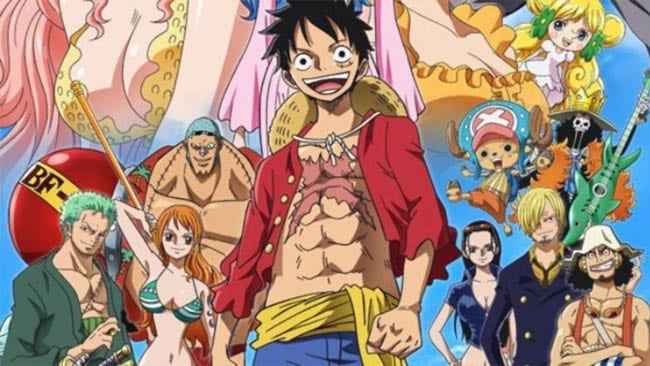 Following the one-week break of the One Piece manga, Eiichiro Oda is getting ready to officially release One Piece Chapter 984. However, it seems fans are getting the details of the upcoming chapter as the alleged One Piece 984 spoilers may have been leaked on Reddit. In this post, we will be sharing the details that we gathered about the leaked One Piece Chapter 984 raw scan spoilers. If you're not a fan of spoilers, we recommend stopping reading from here. Without further ado, let's see what the spoilers tell us.
One Piece 984 Spoilers Leaked
According to the leaked spoilers on Reddit, Yamato will be showing his real face in Chapter 984. The leaked details also suggest that Ulti and Page One finally got back their consciousness as the dinosaur devil fruit features durability and speed.
Meanwhile, Yamato seems to be bringing Luffy to a place where no one can see them. Luffy told that he can easily defeat the enemies but Yamato used a smokescreen to hide and escape. Just as we have predicted, Yamato was impressed by Oden. According to him, he witnessed Oden's execution and he wants to fulfill his will. As Yamato speaks with Luffy, his mask was removed and we will be seeing his face. While everyone thinks that Yamato is a man, the chapter reveals that Yamato was a woman.
On the other parts of the island, Robin finally revealed that she can create three copies of herself. The samurai also started the raid starting in the banquet hall while Law was seen checking the situation.
About One Piece
One Piece follows the story of Monkey D. Luffy, the user of Gum-Gum Devil Fruit, who wants to be the new Pirate King. Luffy was inspired by Red Haired Shanks, one of the most powerful pirates. Along with his pirate group named the Straw Hat Pirates, Luffy explores the vast world of One Piece in search of the treasure known as "One Piece" and becomes the new King of the Pirates.
One Piece is a manga series written by Eiichiro Oda. Since the manga has been serialized in July 1997, it already reached a total of 99 volumes. The manga series is part of Shueisha's Weekly Shonen Jump Magazine. Apart from the original manga series, One Piece has started airing the anime adaptation in 1999. One Piece has also received several anime films with the latest movie titled One Piece: Stampede that have been released in 2019.