One Piece Chapter 988 is getting closer to the final chapter of the Wano Country Arc. As seen in the previous chapter, Luffy and the others have finally started the all-out war against Kaido and his subordinates. While their first mission was to only take down Orochi and Kaido, Luffy has changed the plan by telling that they will also defeat Yonko Big Mom.
One Piece Chapter 988 Predictions
At the last spread of Chapter 987, we have seen a cliffhanger of Nekomamushi's silhouette while hearing him say about the full moon. As we all know, the Mink tribe has the ability to transform into Sulong, where they can enhance their abilities and unleash their primal animal instincts. Sulong is also considered to be the true form of the Mink Tribe.
We have already seen how powerful this transformation is. Back in the Whole Cake Island Arc, we got to see Pedro transforming into his Sulong form. Apart from Pedro, we almost have a chance to witness Pekoms getting his Sulong but he was just stopped by his allies.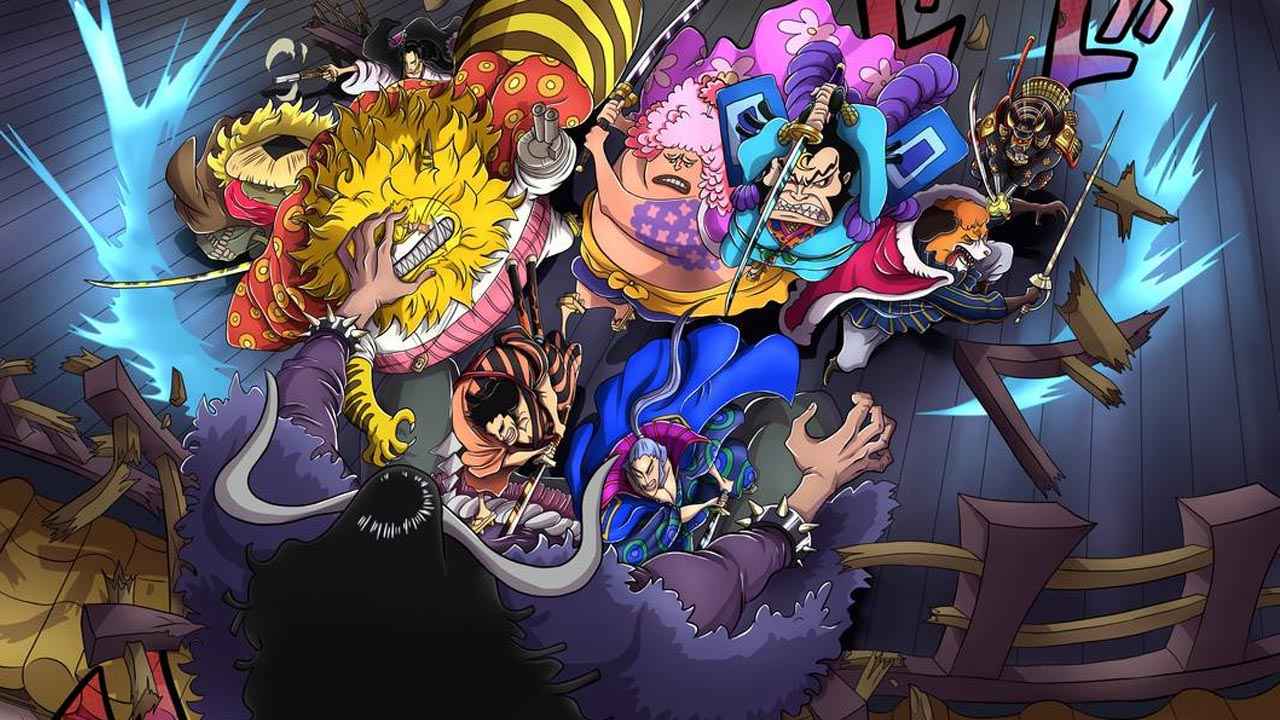 With the upcoming One Piece Chapter 988, there's a chance that the warriors of the Mink Tribe present in the Onigashima will transform into Sulong. Currently, Luffy and the others are facing big names including Kaido, Big Mom, and their pirate crew. Apart from them, the Orochi Oniwabanshu and other subordinates of Orochi are also now on Kaido's side.
I highly doubt that Kaido will be getting another highlight in the next chapter. Of course, Kaido will be the last one standing at the end of the Wano Country Arc, which is enough reason to showcase his fight at the end of the arc.
There's a chance that One Piece Chapter 988 will feature the Mink Tribe transforming into their Sulong form to fight the enemies. Led by Nekomamushi, they will attack the enemy's frontline and face some of Kaido or Big Mom's crew members.
At the same time, we could also see Marco and Perospero who are now working together. As we all know, Perospero is against his mother's decision to form an alliance with Kaido. This is because each of the parties involved in the war had different desires, goals, and views from one another.
What do you think will happen in One Piece Chapter 988? Let us hear your predictions by leaving a comment below.
One Piece Chapter 988 Release Date
Unfortunately, it seems that One Piece manga will be taking a one-week break. According to the details released by Viz Media, One Piece Chapter 988 will be released on Sunday, August 23, 20201 instead of August 16, 2020.
That being said, expect to see and read the One Piece Chapter 988 spoilers two to three days before the official release of the latest chapter. You can read One Piece Chapter 988 for free on Viz Media and Manga Plus by Shueisha.