Planet Zoo Update 1.7.2 Patch Notes – 2nd Anniversary Update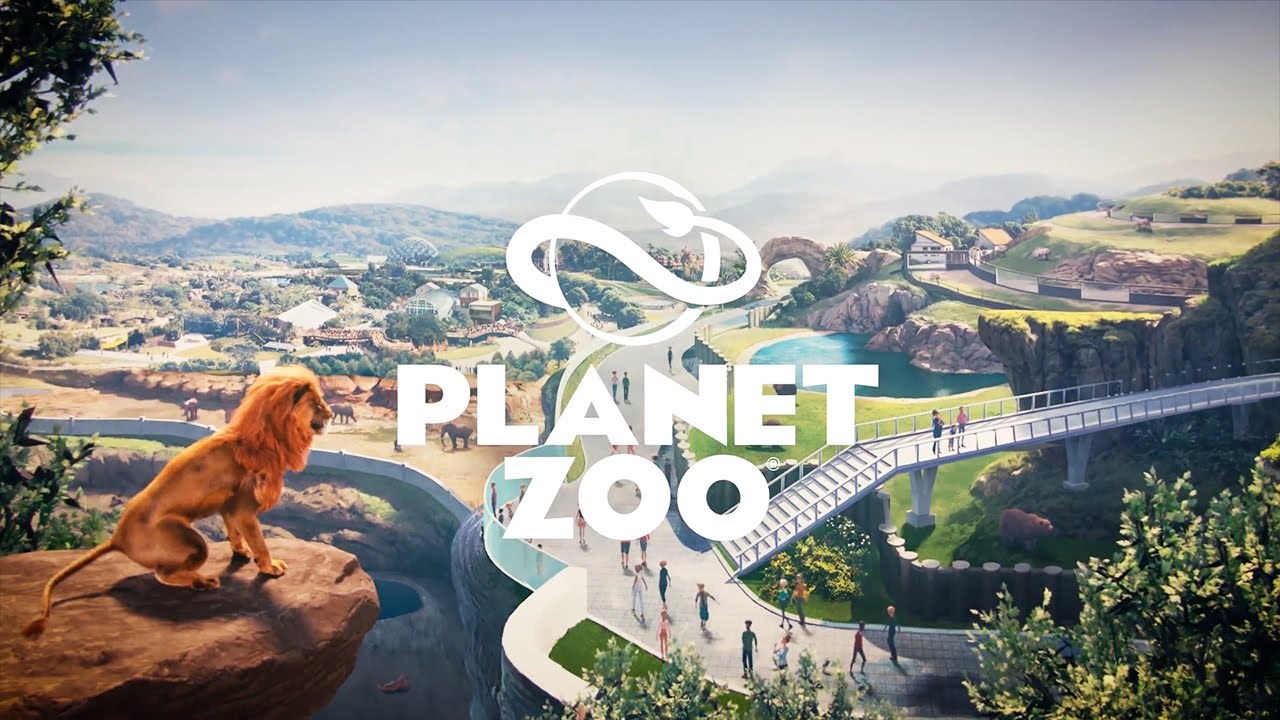 Developer Frontier Developments is now rolling out Planet Zoo update 1.7.2, and we have the complete patch notes for you to read. The new update is part of the 2nd-anniversary celebration of the game, as well as the release of bug fixes in the game. In addition, Planet Zoo 1.7.2 patch also brings some in-game performance enhancements.
Planet Zoo 2nd-anniversary event will kick off tomorrow, November 5, 2021. Unfortunately, the developer did not reveal the total download file size for this new update. For those who are interested t0 see the release notes, feel free to check it out below.
Planet Zoo Update 1.7.2 Patch Notes
NEW – Animals
To celebrate our 2nd Year Anniversary, the new Black-and-White Ruffed Lemur habitat animal in now available in game!

The Black-and-White Ruffed Lemur is available for free for all owners of the Planet Zoo base game
NEW – Bernie's Bakes Shop
A new shop – Bernie's Bakes – has been added to Planet Zoo, selling a selection of Bernie's favourite cupcakes! Alongside, a selection of scenery assets has been added to decorate this 'sweet' facility:

Guest Food Shop: Bernie's Bakes
Shop Blueprint: Bernie's Bakes Food Shop
Bernie's Bakes Sign Large
Bernie's Bakes Sign Merch
Bernie's Bakes Sign Small
Bernie's Bakes Sign Swing
Bernie's Bakes Sign Logo
Decorative Anniversary Cupcake

Bernie's Bakes and all related scenery items are available for all owners of the Planet Zoo base game
NEW – Anniversary Balloons Available for 72 hours
On the day of the anniversary and over the following weekend, Loony Balloons are selling unique foil balloons to your guests, to celebrate the Planet Zoo Anniversary in style
General Bug Fixes and Improvements
Animals

Fixed an issue where the female and juvenile Komodo dragon length would be 0m
Fixed the male Capuchin's face deforming when in the rest animation
Fixed an issue with food quality welfare, where multiple species could eat from each other's food but didn't like the other's supplemental food. Their food welfare now takes into account their own highest available supplemental grade
Disabled overly large excrement being dropped by juvenile Meerkats
General visual improvements to the juvenile Sea Lion, Jaguar and the Siberian Tiger deep swimming animations
Removed the 'North American Beaver' tag from the sprinkler, as the animal does not use this enrichment

Guests

Fixed an issue where guests could be left floating if an Animal Talk Seating Area was re-positioned
Guests seated for an Animal Talk will now receive an education boost like standing guests

Scenery

Added "North America" tag to Steam Workshop

Staff

Fixed Vets sometimes getting stuck when removing animal carcasses
Fixed an issue where some flexicolour assets were missing a tooltip
Staff now will teleport to the park entrance if they get stuck in a situation they cannot navigate out of

UI

Fixed an issue in the Trading UI where any active filters in the species header would accidently be cleared when switching between Animal and Exhibit Trading panels
Fixed an issue in Zoopedia interspecies enrichment panel where selecting a species would not redirect users to that species' page in the Zoopedia
Fixed an issue in the Zoopedia search that allowed users to search for species outside of the current applied filters
Zoopedia links are now disabled for animals that are in DLC packs that are not installed (this would previously open the Zoopedia at the wrong entry)
Fixed habitat space requirements for juveniles being calculated incorrectly in the Zoopedia
The pregnancy icon now remains in the animal list when offspring is imminent

Audio

Fixed Juvenile Koala vocalisation not playing back correctly with some behaviours
Re-balanced audio levels of thunder in Tropical biome to make its loudness more consistent with other biomes
Fixed Black-Tailed Prairie Dog lacking vocalisation audio when dying to predation
Fixed Proboscis Monkey social call vocalisations not playing back correctly with some behaviours

Stability
Performance

General performance fixes