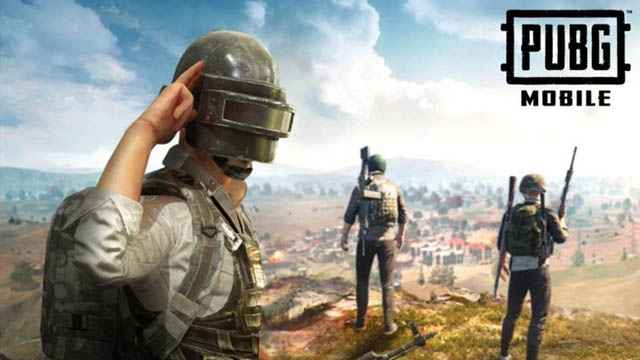 PUBG MOBILE Update 0.19.0 Released, Livik Map Now Available
Highlights
Tencent Games released the official patch notes for PUBG Mobile update 0.19.0.
Update 0.19.0 adds a new map called Livik.
The Spark the Flame theme has been added in Classic Mode on Erangel and Miramar.
Tencent Games has finally rolled out the newest PUBG Mobile 0.19.0 patch marking the arrival of the new exclusive map called Livik in the game. The new update also brings some features' availability on some map. Minor game adjustments have also been spotted in this patch.
According to the released details, there will be no server downtime for this patch. Meaning, players can continue playing PUBG Mobile without any issues. However, players are required to download almost 1.84 GB file size to get the new update on Android while iOS users need to download 2.13 GB.
PUBG Mobile Update 0.19.0 Patch Notes
New Livik Map Added
This Nordic-style map measures 2km × 2km, with 52 players and 15 minute match times, making for a faster and more exciting experience! Livik is still in its BETA stage, and we will continue to adjust and improve it for the best visual and gaming experience.
Map exclusive firearms
Map-exclusive SMG: P90

Map-exclusive marksman rifle: Mk 12
Map-exclusive vehicle: Monster Truck
Livik super firearm training (coming soon)
When the event starts, Experimental Trial Weapon Crates containing a special weapon will appear on Livik. Special weapons look similar to normal weapons, but there are differences in the names, icons, etc. Finishes can be used normally on both types.
Experimental Trial Weapons have slightly better stats than normal weapons. You can view your firing and hit stats with your Experimental Trial Weapon after leaving combat.
Spark the Flame-themed Gameplay
The themed mode will be available on Erangel and Miramar maps in Classic Mode. Players have a chance to enter this mode after selecting these maps.

Small Statue – Burns up after interaction. Drops supplies and event items after burning.
Giant Statue – Has multiple construction stages that change as the themed event progresses. It burns in the final stage.
Statue Camp – There are tents around the statue. Enter them to search for supplies.
The Ancient Secret (coming soon)
This themed mode takes effect on Erangel and Miramar when activated. Players can choose whether to participate via settings on the Mode Selection screen.

Ancient Temple – Large, major building with a two-story structure. It initially sits on the ground, but it starts to float in the air after a fixed period of time and moves slowly with the playzone.
Slate puzzle – An interactive puzzle made up of ancient slates.
Boss fight – Players who make it to the sealed room on the second floor of the Ancient Secret can challenge the boss of the temple and win great rewards.
Small Ruins – Small, randomly-appearing ruins with crates and puzzles.
Season Warm-up Event Gameplay
At the end of Season 13, a season warm-up event will be available for a limited time. After joining the event, players will battle in 4-player teams in Classic Mode (unranked) and can complete missions to earn a small amount of Season 14 ranking points, which will be converted into Season 14 season rating points after the update of Season 14.
Adjustment of Mode Availability Times
After the version update, Payload and RageGear Modes will only be available during the weekend, and Bluehole Mode will no longer be available.
New Arena Gameplay – Team Gun Game (Available on Friday, Saturday, and Sunday from July 31st)
4v4 match – The starting weapons are the same, but can be upgraded by defeating opponents. The winner is the first team to use the final weapon, the Pan, to defeat the opponents(or the team with the highest score when time runs out).
New Map – Library. The first-ever indoor map, with a symmetrical layout and three assault routes: left, right, and center. Take positions on platforms, in doorways, or behind bookshelves depending on your current weapon. This gives players with different styles a fighting chance.
New Loadout attachment: Barrel Extender. This is a muzzle attachment that can be used with the vast majority of Sniper Rifles, Rifles, and SMGs. It increases the firearm's effective range and reduces the damage reduction of bullets due to distance.
Arena Firearm Damage Reduction Adjustment
The firearm damage reduction model is now layered based on operational distance. The order of effective operational distances for firearms is (from near to far): Shotguns/SMGs/Rifles/Sniper Rifles.
Resolved screen lockup issue at "Loading" when entering the battle on an unstable network.
Improved rendering smoothness on low and mid-performing devices.
Improved battery usage time for some high-performance devices.
Further reduced the occurrence of lag when HDR is enabled on some devices.
Other Improvements and Changes
Pick Up Improvements

Combat Operation Settings
Prolonged Hit Effects
Improvement of Parachuting Gauge Display
Jump Following
Settings Improvements
Sound Improvements
New Bubble Emotes
Brothers in Arms Improvements
New Ace Badge Features
Clan Classification
New Achievement Rankings
New Achievements
Download Improvements
Upgraded firearm attachment finish features
Guncraft Improvements
Voucher Improvements
Radio Improvements
Source: PUBG