Realme X and Realme XT's July Patch Brings Smooth Scrolling and More
Realme just rolled out the newest security update for the month of July. Specifically, Realme X and Realme XT got the newest update. The new update is now available for download on both mobile devices and users are expected to receive new mobile features and security updates.
Previously, Realme released an update which aims to fix some issues in the game. Some of the issues that have been resolved are the screen flickering that users have been experiencing. Now that a new Realme software update has been released, it is expected that users will be getting fewer issues and bugs in Realme X and Realme XT.
As for the July patch, one of the main highlights is the addition of the smooth scrolling features for the device. The new patch also makes some improvements to the screen recording feature. It is also worth noting that Realme has finally added one of the most requested features, the multi-user feature.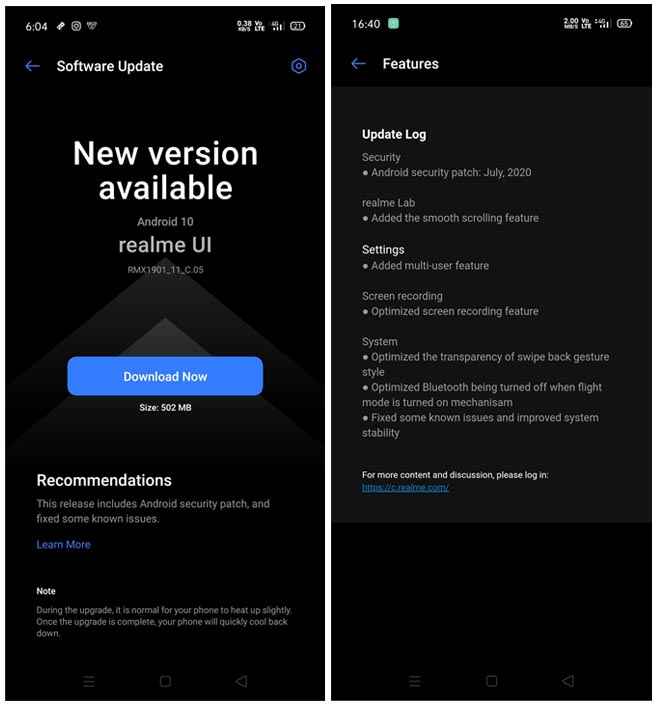 Realme X and XT's July update is now live and users can now download it using the OTA feature. To know more about this patch, feel free to check the changelog below.
Realme X and Realme XT July Update Patch Notes
Security
Android security patch: July 2020
Realme Lab
Added the smooth scrolling feature
Settings
Screen Recording
Optimized screen recording feature
System
Optimized the transparency of swipe back gesture style
Optimized Bluetooth being turned off when flight mode is turned on the mechanism
Fixed some known issues and improved system stability