Roblox Aimblox Codes September 2023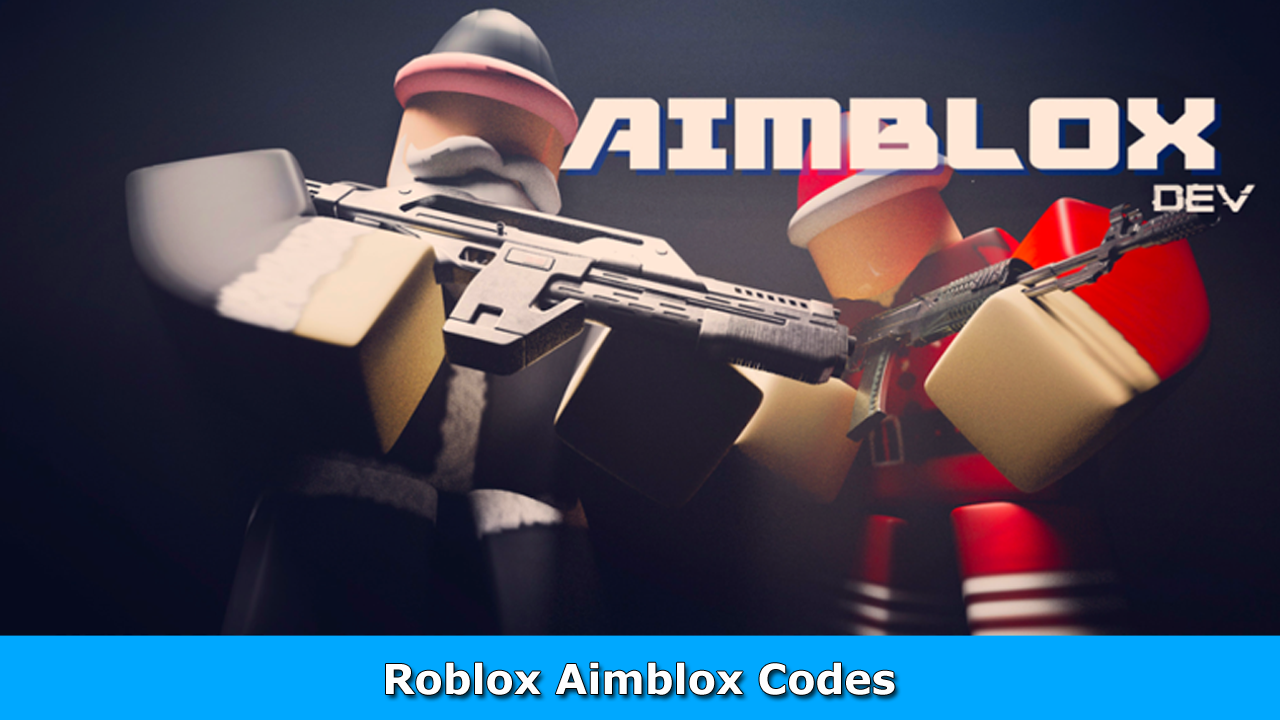 This Roblox wiki guide will show you the complete and updated list of Aimblox codes for you to redeem for free rewards. We are constantly updating this Aimblox codes list and if you don't want to miss any newly released codes, we highly recommend bookmarking this page. To bookmark this Aimblox codes guide, you can click the Ctrl+D on your keyboard or click the bookmark icon if you're on mobile.
Roblox Aimblox is created by Aim Lab Official. Having more than 1000 concurrent players and over 500k favorites, Aimblox is considered one of the most popular and played games in the Roblox community. If you're one of the players who are looking for the new Aimblox codes, check out our updated list below.
Aimblox Codes (September 2023 Update)
All the listed Aimbox codes below have been confirmed and verified to be working as of September 30, 2023. If you're having any trouble with any of the listed codes, let us know in the comments.
Active Aimblox Codes
PLAYBETA – Free $50 Cash
Gun Free $25 Cash
SHINOBI – Free $50 Cash
IMPOSTER – Free $1000 Cash
aimissue – Free $500 Cash
joemama – Free $100 Cash
kreekcraft – Free $1000 Cash
Likes120k – Free $150 Cash
Likes110k – Free $150 Cash
LIKES100K -Free $500 Cash
LIKES90K – Free $300 Cash
LIKES80K – Free $150 Cash
LIKES70K – Free $100 Cash
LIKES60K – Free $100 Cash
LIKES50K – Free $100 Cash
Likes40k – Free $100 Cash
LIKES30K – Free $100 Cash
LIKES25K – Free ??? Cash
AimbloxTweets – Free $1000 Cash
Expired Aimblox Codes
Due to the long list of inactive Aimblox codes, our team decided to no longer list them as they no longer add any value.
All Aimblox codes are free but only available for a limited period of time. This means that once the Aimblox codes listed above expire, you will no longer be able to claim the free gifts and rewards in the game. We are keeping Roblox Aimblox under surveillance to give you the latest and newest codes that they release.
To avoid any Aimblox code errors, we highly recommend entering the exact letter case as shown above, including the spacing and special characters.
About Aimblox
Improve your aim or fight other players using over 40 weapons (assault rifles, snipers, pistols, explosives)!

Made by the creators of Aim Lab on Steam & Wild Revolvers! Currently in early BETA (40.9% ready)! New updates every Friday!
Check out the official Roblox page of Aimblox here.