Serious Sam 4 Update 1.04 Patch Notes
Devolver Digital has released the newest update for Serious Sam 4. The new patch has been rolled out on October 9, 2020.
Serious Sam 4 update 1.04 can now be downloaded and you can find the full patch notes below. This update was to address some of the known bugs and issues in the game.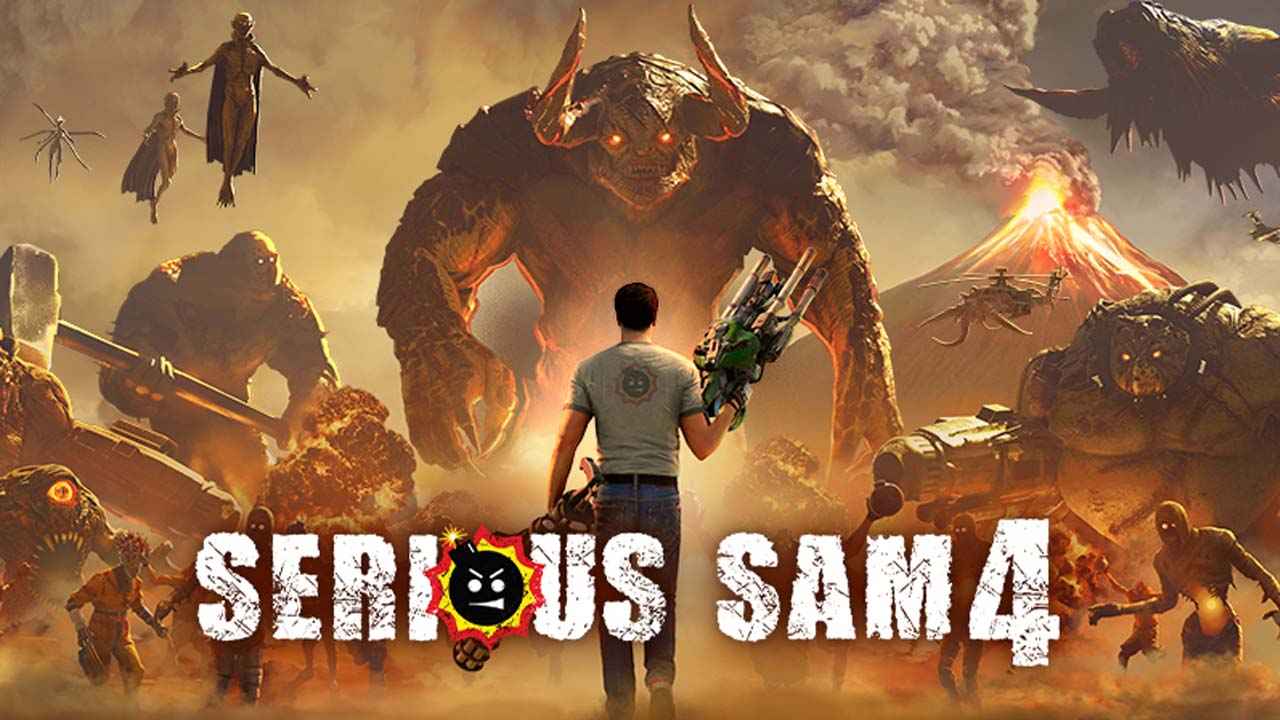 Serious Sam 4 Update 1.04 Patch Notes
What's new?
By popular demand, and totally not because we messed up, the game will now save your inventory in your profile upon finishing a level. This means you can now continue your playthrough without losing all your stuff. Keep in mind that using cheats will prevent the inventory from saving.
The "show weapon wheel" and "select last weapon" functions can now be bound to the same button, with the weapon wheel being shown upon holding the button.
The vast emptiness of the France level has been filled up. Find the filling, and kill it. Let us know how you did.
You can now press the weapon wheel button shortly to switch to your last weapon. Holding it will still show the weapon wheel.
You can now customize your game difficulty by adjusting the enemy multiplier.
Stability and performance:
Fixed an issue where the game would sometimes crash during longer Netricsa browsing sessions.
Fixed a rare issue where some supported GPUs would be marked as unsupported by mistake.
Various smaller performance and stability tweaks and fixes across GPU APIs.
Gameplay fixes and changes:
Fixed an issue where specific Netricsa messages would not show up when intended.
Pyro now has fire coming out of his flamethrower. He sent his original one for replacing. It was obviously broken.
Piercing weapons will now actually pierce enemies when you shoot them from close range, and not fly out randomly.
We have bought a new Grenade launcher for Sam. This new model can shoot continuously if you keep the LMB pressed.
Enemies will no longer start to moonwalk after you shoot them from close range. They will die as all things should.
Do you remember how big enemies outside of the black hole don't explode when killed? Well, they do now.
You can now use your finishing moves on Harpies as well.
Visual fixes and changes:
The default color settings have been tweaked to liven things up. If you wish to adjust them further, please use the Color Options menu.
Sam's sprinting animation will no longer be activated randomly with the Born to Run skill unlocked.
The Volcano on Gates of Hell finally erupted. It has particles and all.
The ol' Tractor now has a moving wheel. It's crazy, I know.
Various tweaks of the third person melee attacks.
The laser now has a slightly improved secondary fire animation.
Fixed issues with some Processed, Gnaar, and Beheaded melee finishing animations.
Pyro will no longer do the Vogue T-Pose in the air when damaged. We don't like dancers.
Other changes:
Asian languages now have proper word wrapping.
Various localization fixes for all languages. This is still work in progress, so you are more than welcome to report remaining issues with subtitles and/or menu strings.