SnowRunner Update 4.0 Patch Is Out, Fixes And Improvements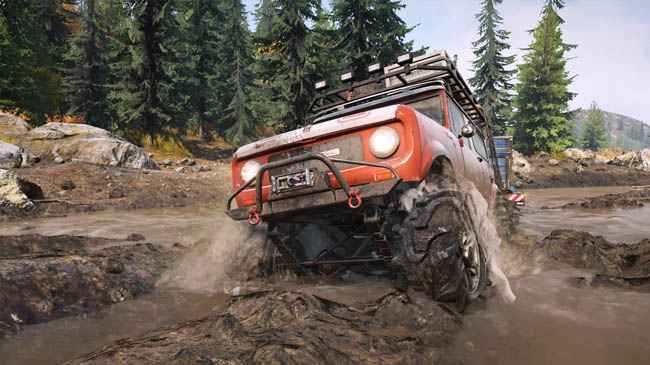 Developer Saber Interactive and publisher Focus Home Interactive rolled out the latest update 4.0 for SnowRunner. The new update has been released today for consoles and PC.
Unlike the console version, the PC version of the received more changes and improvements. Some of the changes and fixes on the PC version is the cargo duplication, disappearing main menu, overlapping tracks, and more. SnowRunner PC patch also addressed the random game crashes and freezes, rendering issues, and localizations.
Meanwhile, the developer also fixed some of the issues in both PS4 and Xbox One. The console update brings fixes to the co-op feature such as invitation and connection issues and host blocking.
Apart from these changes, the PC and console version secured the stability and performance improvements. If you want to learn more about the update, you can check the release notes below.
---
SnowRunner Update 4.0 Patch Notes
Consoles
Co-op
Additional invitation and connection fixes
Fixed: some players were not able to accept a co-op invitation after quitting the game during a co-op session
Fixed: host blocked after a guest exits a game while host was changing map with a guest's vehicle
Stability
Main rendering crash fixed (PS4)
Miscellaneous
Additional crash and freeze fixes
Fixed headlights and brake lights issues
Fixed a terrain issue in Smithville Dam
PC
Co-op
Cargo duplication fix
Fixed the main menu disappearing or being blocked when players tried to find a game
Fixed some cases of trucks overlapping each other with no collision
Fixed friends' names not always displaying properly in friends list
Stability
Numerous stability improvements
Miscellaneous
Additional crash and freeze fixes
Various rendering Fixes
Localization fixes
WIP Known Issues
These are issues we're in the process of fixing, and should be fixed in the next update.
Others
Savedata – Trucks duplicate if savegame path contains non-latin letters and symbols
Some players get a black screen when they open map (can cause save issue)
Michigan dam duplicated/lost truck bug
Missing and duplicating trucks after every loading in the solo mode
As coop host, you can lose your truck if you quit the game during a gateway loading screen
Coop – Player can fall under the ground
(PS4 also) Tutorial – It's possible to leave the garage before going to Alaska using the global map