How to Get Yegor Chilled Out Skin in Modern Warfare and Warzone for Free
Being one of the most popular operators in Call of Duty, Yegor Novak has received a new epic skin in Modern Warfare and Warzone. Unlike the other skins available in the game, this new Yegor skin is free for everyone. But how can you get the skin for Yegor Novak? You're in luck as this guide will tell you how to claim the free skin. Continue reading and make sure to share this post if you find this guide valuable.
How to Get the Free Yegor Novak Skin?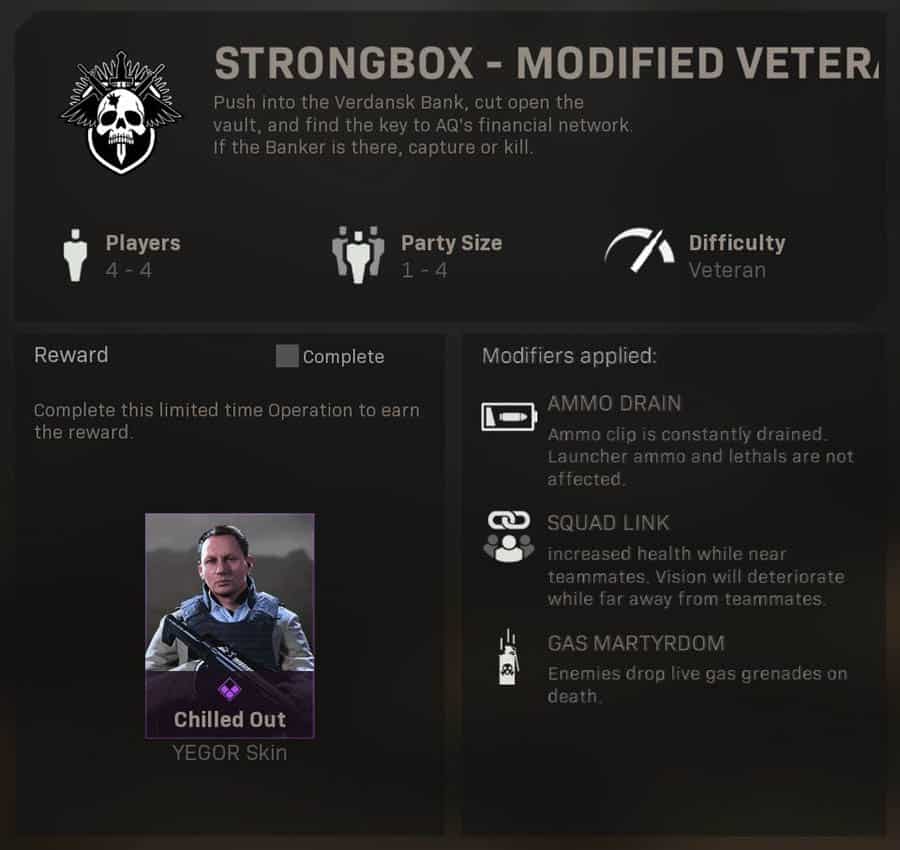 The new skill is called Chilled Out skin is considered as an epic skin in the game. While the Chilled Out Yegor skin is free, earning this item is not as easy as you think. Below is the step-by-step guide on how to obtain the Chilled Out skin.
Go to Spec Ops under the Co-Op tab from the main menu.
Select the Strongbox – Modified Veteran challenge.
Head to the Verdansk bank, open the vault and find the key to AQ's financial network
In case the Banker is there, you have to options to deal with him. You can kill or capture him.
Complete the mission and the Chilled Out skin will be available in your inventory after the match.
As stated, the challenge is set to Veteran difficulty, which means that you have to be more precise and attentive in the game. It is highly recommended to invite at least 3 friends to help you complete the mission.