Jujutsu Kaisen Chapter 142: Choso Defeats Naoya, Yuta Attacks Choso, Itadori Defeated
Manga creator Gege Akutami has returned with the newest chapter of Jujutsu Kaisen. In Chapter 142 of Jujutsu Kaisen manga, we got to see the continuation of the manga series after the Shibuya incident.
The new chapter covers the full fight between Choso and Naoya. In addition, we also got to see the outcome of the matchup between Yuta and Itadori.
Did Choso Defeats Naoya Zenin?
The head-to-head match between Choso and Naoya starts in Chapter 141 of the Jujutsu Kaisen manga series, while the full fight between these two fighters was covered in Chapter 142.
The fight between the two is surely intense and one of the advantages of Naoya is the weapon that he brought. While he's confident that he can defeat Choso, he was caught off guard when Choso used his Blood Manipulation techniques. The final technique that Choso used to defeat Naoya was Supernova.
Did Yuta Defeats Itadori?
The last spread of Jujutsu Kaisen Chapter 142 features the reappearance of Yuta Okkotsu. Yuta previously appeared in the previous manga chapter where he was seen fighting Yuji Itador. As we have seen in the previous chapter, Yuta stabbed Itadori with his broken sword. While we have seen Sukuna smiling in Chapter 141, it seems that he didn't do anything this time to save Itadori.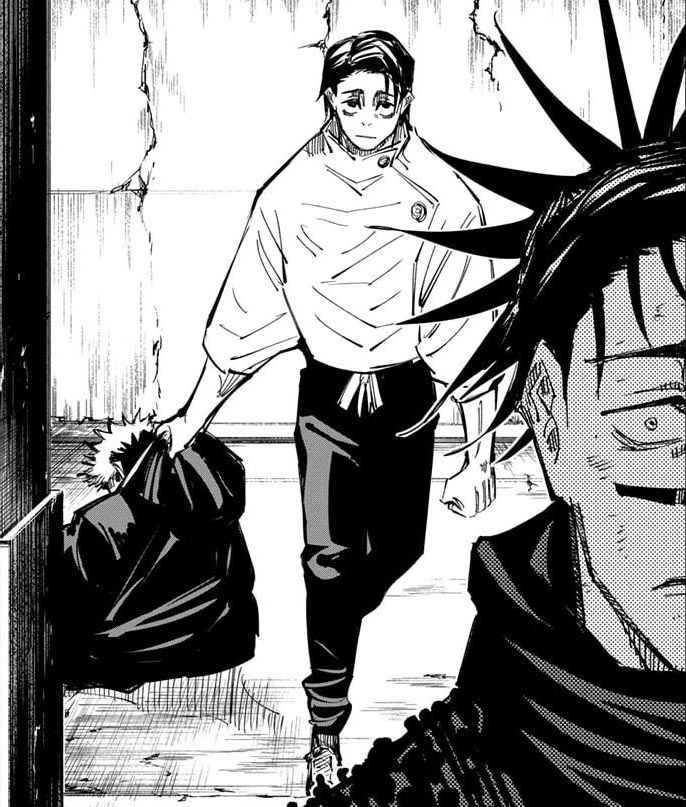 In Chapter 142, we have seen Yuta arriving at the battlefield where Naoya and Choso are fighting. After Choso defeats Naoya, Yuta was seen dragging Itadori. Choso was caught off guard with the attack of Yuta.
About Jujutsu Kaisen
Jujutsu Kaisen is a manga series illustrated and written by Gege Akutami. The manga has been serialized and becomes part of the Weekly Shonen Jump Magazine by Shueisha in March 2018. You can read the latest chapter of the Jujutsu Kaisen manga series on Viz and Manga Plus.