One Piece Chapter 979 Spoilers, Release Date: Onigashima Infiltration Begins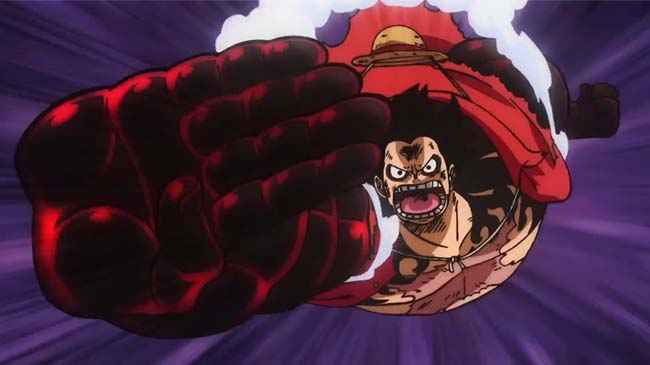 Eiichiro Oda's top-hit shonen manga One Piece is finally coming back. Due to the virus outbreak, the release of One Piece chapter 979 has been postponed last week. Now, it seems that the chapter is releasing as One Piece chapter 979 spoilers and raw scans have already been leaked online. In this manga guide, we will be telling you everything that we know about the upcoming chapter of One Piece including the release date and spoilers. The spoilers can be found at the bottom of this article, so you'll have the option to read it or not.
One Piece Chapter 979 Release Date
According to the official distributor, One Piece manga along with the other manga in the Weekly Shonen Jump will be released on Sunday, May 10, 2020.
Read One Piece Manga
For fans who are in Japan, you can grab the print out copy of One Piece manga in WSJ magazine which will be available on retail stores on Monday, May 11, 2020. Another option to read the latest One Piece chapter is reading it online. Currently, you will be able the read the latest chapter on Viz Media and Manga Plus for free.
One Piece Chapter 979 Spoilers
According to the leaked spoilers which have been leaked last week, the Straw Hat Pirates and Kid Pirates will begin the infiltration on Kaido's place.
The Flying Six, also known as Tobi Roppo, will be searching Kaido's son and they get a chance to challenge the calamities. Kaido wants to show the strength of his men to Yonko Big Mom. According to Kaido, anyone who defeats any of the calamities will be replaced by the challenger.
Meanwhile, the traitor Kanjuro has finally arrived at Onigashima. This is his first time in Onigashima, so he's having a hard time looking for the Kaido's mansion.
About One Piece
One Piece follows the story of Monkey D. Luffy, the user of Gum-Gum Devil Fruit, who wants to be the new Pirate King. Luffy was inspired by Red Haired Shanks, one of the most powerful pirates. Along with his pirate group named the Straw Hat Pirates, Luffy explores the vast world of One Piece in search of the treasure known as "One Piece" and becomes the new King of the Pirates.
One Piece is a manga series written by Eiichiro Oda. Since the manga has been serialized in July 1997, it already reached a total of 99 volumes. The manga series is part of Shueisha's Weekly Shonen Jump Magazine. Apart from the original manga series, One Piece has started airing the anime adaptation in 1999. One Piece has also received several anime films with the latest movie titled One Piece: Stampede that have been released in 2019.