One Piece Chapter 983 Raw Scans and Spoilers: Kaido's Son Appeared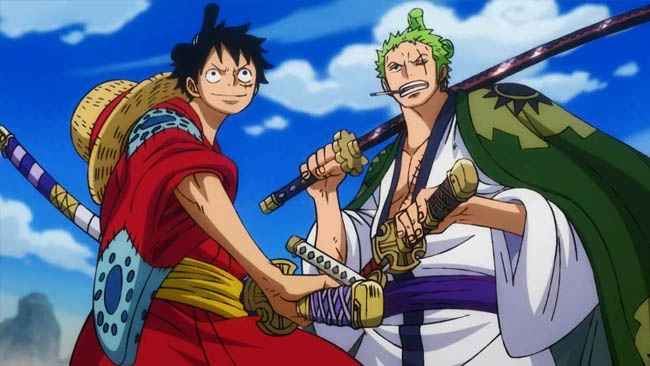 Following the intense scene in the previous chapter, One Piece fans are about to get another epic chapter. Obviously, you're here because you are looking for the spoilers for the upcoming chapter. Well, you're in the right place as we will be giving you the leaked One Piece Chapter 983 spoilers. Please note that we do not create or take part in the creation of these spoilers. The details in this article can be found on an open web.
One Piece Chapter 983 Spoilers
According to the leaked One Piece 983 spoilers on Reddit, the new chapter will be highlighting the introduction of Kaido's son, Yamato. But before we jump into Yamato, let's take a look at what is about happen first.
The leaked spoilers suggest that Perospero was seen climbing to Onigashima alone using his devil fruit's ability. Back in Chapter 981, we have seen that Marco stops them again from entering the Wano. Meanwhile, Name is being chased down by Prometheus while Zeus is worried that Big Mom will kill him when they meet again. Kid and Zoro were seen fighting the gifters.
As we have predicted in our previous article, Ulti and Luffy start to fight each other. Ulti's devil fruit power was also revealed in this chapter which turns out to be a Pachycephalosaurus Dinosaur Zoan. While Luffy and Ulti are having some commotion, Yamato suddenly appeared and attacked Ulti making her fall to the ground. She was confused with Yamato's action.
At the same time, Yamato picked up Luffy and directly asked him if he was Straw Hat Luffy. Yamato also told Luffy that he was Kaido's son and he was waiting for him. Apart from these spoilers, there's also a page where it shows Momonuske being tied to a cross.
About One Piece
One Piece follows the story of Monkey D. Luffy, the user of Gum-Gum Devil Fruit, who wants to be the new Pirate King. Luffy was inspired by Red Haired Shanks, one of the most powerful pirates. Along with his pirate group named the Straw Hat Pirates, Luffy explores the vast world of One Piece in search of the treasure known as "One Piece" and becomes the new King of the Pirates.
One Piece is a manga series written by Eiichiro Oda. Since the manga has been serialized in July 1997, it already reached a total of 99 volumes. The manga series is part of Shueisha's Weekly Shonen Jump Magazine. Apart from the original manga series, One Piece has started airing the anime adaptation in 1999. One Piece has also received several anime films with the latest movie titled One Piece: Stampede that have been released in 2019.